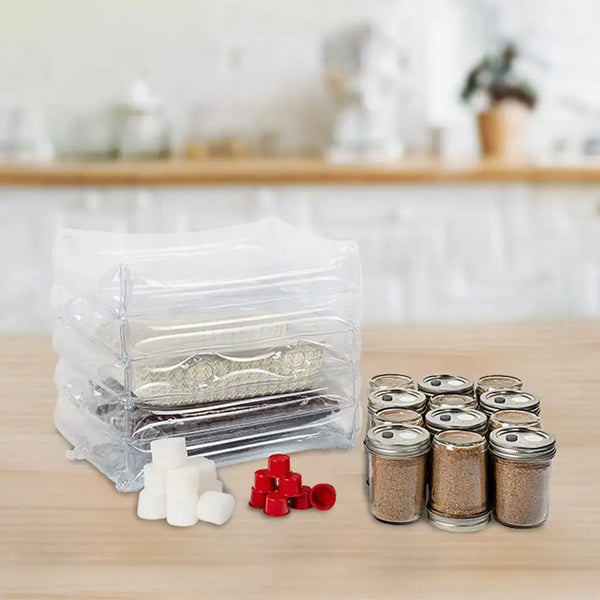 What's included:
Inflatable fruiting chamber, Plugs & filters, 12 sterilized BRF jars, Hydroton clay pebbles, Growing tray, In-depth instructional guide.
Ingredients
Brf Jar - Organic brown rice flour, vermiculite
Shelf life
Up to 12 months if stored correctly!

Inflatable Fruiting Chamber

12 1/2 Pint BRF Jars

8 Plugs And Filters

Hydroton Pebbles

Growing Tray

In-Depth Instructional Guide
Surfin' Spores is the best. Super quality products, speedy shipping, and great customer service. Will definitely be back for all my mushroom growing needs!
Taja
My spores are alive and well. Items came neatly packaged with everything included. Shipping was fast. Great seller and great product.
Timmothy
Quick shipping, the jars still had moisture in them and were in beautiful shape when I opened the box. Would definitely buy this again. Thanks for providing a great product.
Eric